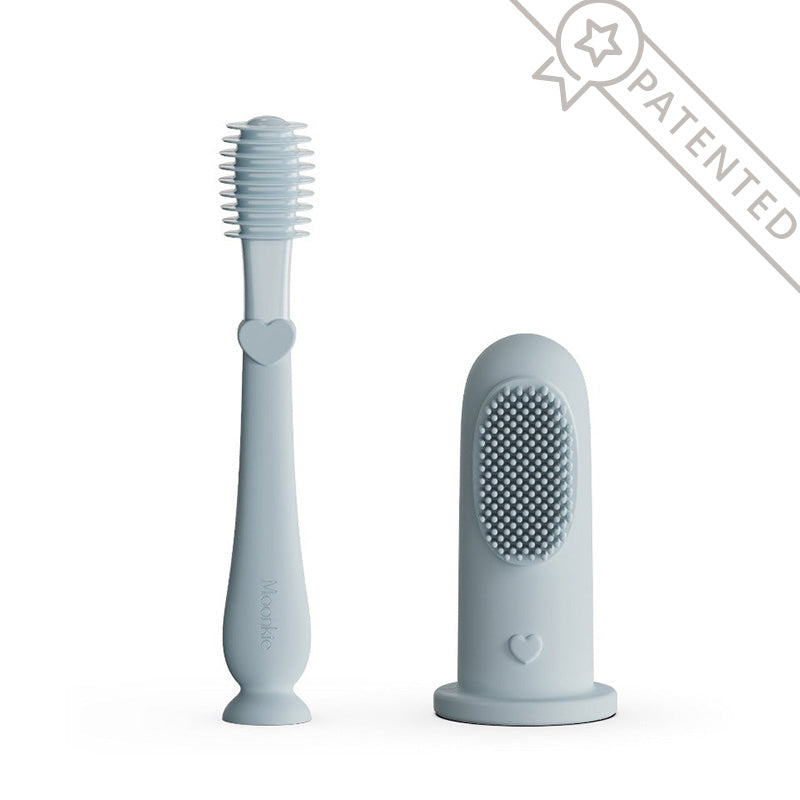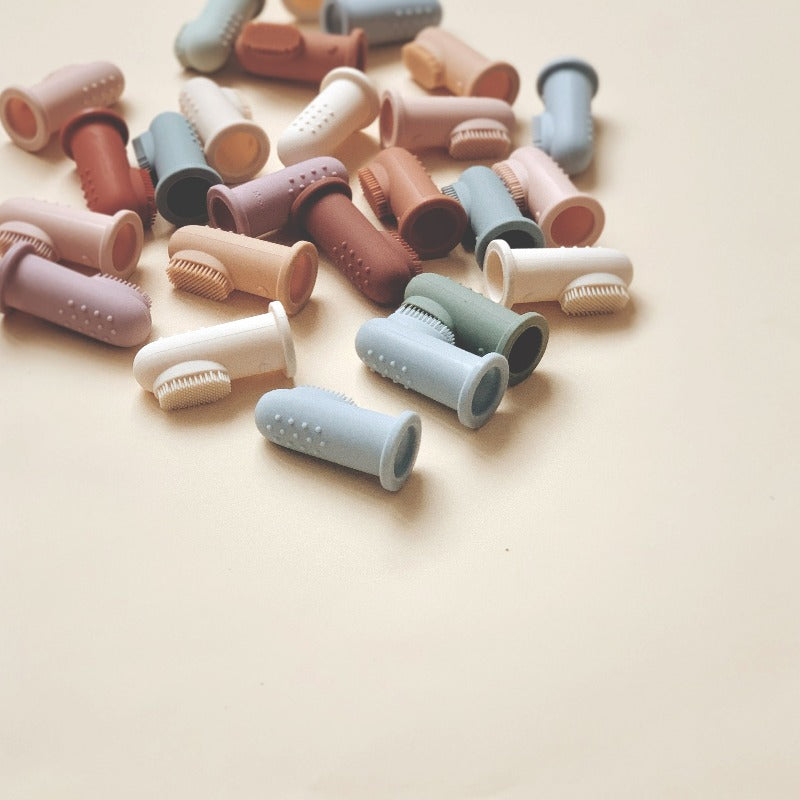 Baby Oral Cleaner Kit (Cloud)
What's included: Set of 1x silicone finger toothbrush and 1x silicone tongue cleaner
Duet collection assists with taking good care of your little one's oral wellness and developing good habits from the start! Use the extra soft bristles of our Finger Toothbrush to keep your baby's teeth/gum clean and soothe teething discomfort, pairing with the elaborate tongue cleaner designed to effectively remove oral stains, milk stains, and tongue coating.
Features
Made of 100% food-grade silicone
BPA/PVC/phthalates free without any fillers and chemical smell
Tongue brush measures:0.57 x 0.52 x 3.58 inches
Finger toothbrush measures: 1.06 x 1.11 x 2.17 inches
Recommended for ages 0M+
Care
Hand wash. We recommend you replace finger toothbrush every 3 to 4 months.
We are proud to offer free worldwide shipping for orders over $75.
Please note, due to shipping worldwide, our shipping times vary. Your location's shipping time will be displayed at checkout.
Our average worldwide shipping time is 7-20 days.
Are these products safe to use?
Our main focus is always safety for our little ones. All our products are made of FDA approved, food-grade silicone. Free of BPA's, PVC's, phthalates, lead and cadmium.

How Long is Quality Warranty?
For 30 Days.
2,640,000 Happy Little Customers
Why Choose Moonkie?
Moonkie Research Center partners with pediatricians, midwives, ergonomists, doulas, and parents.
Countless experiments in our dedicated lab enable us to bring you the safest and most considerate baby essentials.
Unlock The Ultimate Power of Moonkie
Made to last.
One-Size fits all.
Anti-Stain & Waterproof.
100% Free of BPA & PVC.
Dishwasher & Microwave Safe.