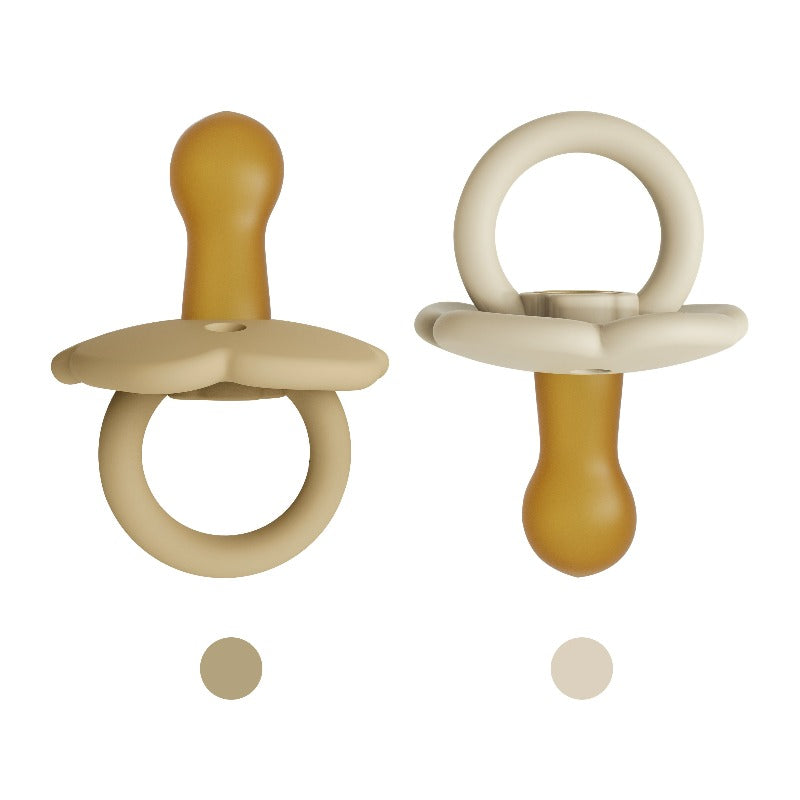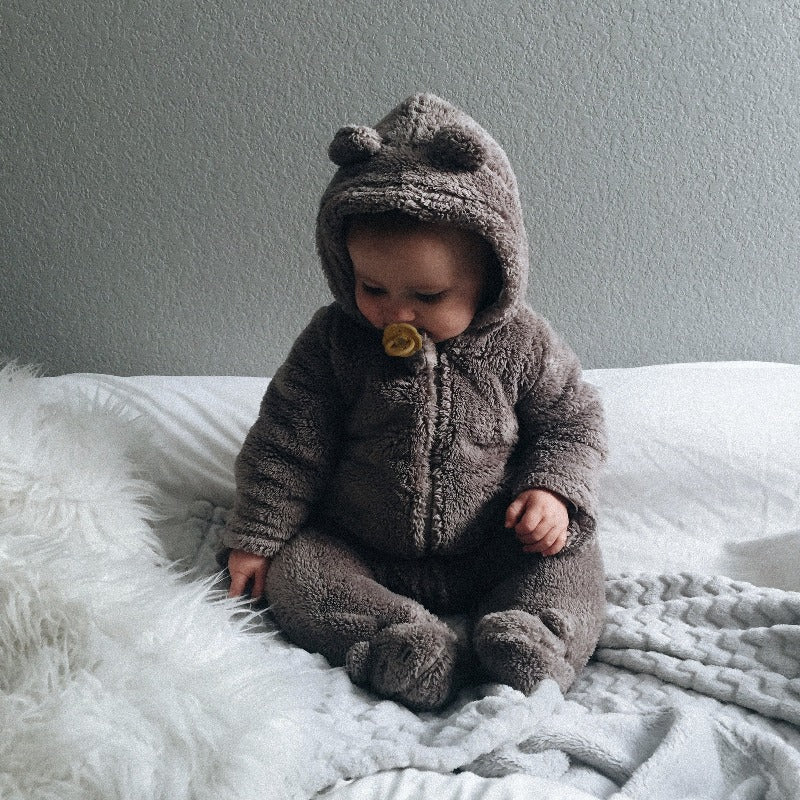 Astrid Classic Silicone Pacifier (Shifting sand/Croissant)
What's included: Set of 2x Astrid silicone pacifiers
Our mindfully designed Astrid collection of pure silicone pacifiers is for the very best in safety and soothing. The one-piece design of Astrid pacifiers avoids any parts detachment which might pose a choking hazard, keeping cleaning much easier without blind spots. Astrid collection provides you with a wide variety of earthy tones, bringing a natural feeling to your modern family.
Features
Made of 100% food-grade silicone
BPA/PVC/phthalates free without any fillers and chemical smell
Pacifier measures (LxW): 2.44 x 1.85 inches
Care
Sterilize each pacifier before use: 1) Pour the pacifier into a bowl and soak in boiling water. 2) Soak for about 3-5 minutes. 3) Take it out and let it dry.
Do not use sterilizers, microwaves, or dishwashers. For safety and hygiene reasons, we recommend you replace your pacifier every few months of consistent use.
We are proud to offer free worldwide shipping for orders over $75.
Please note, due to shipping worldwide, our shipping times vary. Your location's shipping time will be displayed at checkout.
Our average worldwide shipping time is 7-20 days.
Are these products safe to use?
Our main focus is always safety for our little ones. All our products are made of FDA approved, food-grade silicone. Free of BPA's, PVC's, phthalates, lead and cadmium.

How Long is Quality Warranty?
For 30 Days.
2,640,000 Happy Little Customers
Why Choose Moonkie?
Moonkie Research Center partners with pediatricians, midwives, ergonomists, doulas, and parents.
Countless experiments in our dedicated lab enable us to bring you the safest and most considerate baby essentials.
Unlock The Ultimate Power of Moonkie
Made to last.
One-Size fits all.
Anti-Stain & Waterproof.
100% Free of BPA & PVC.
Dishwasher & Microwave Safe.