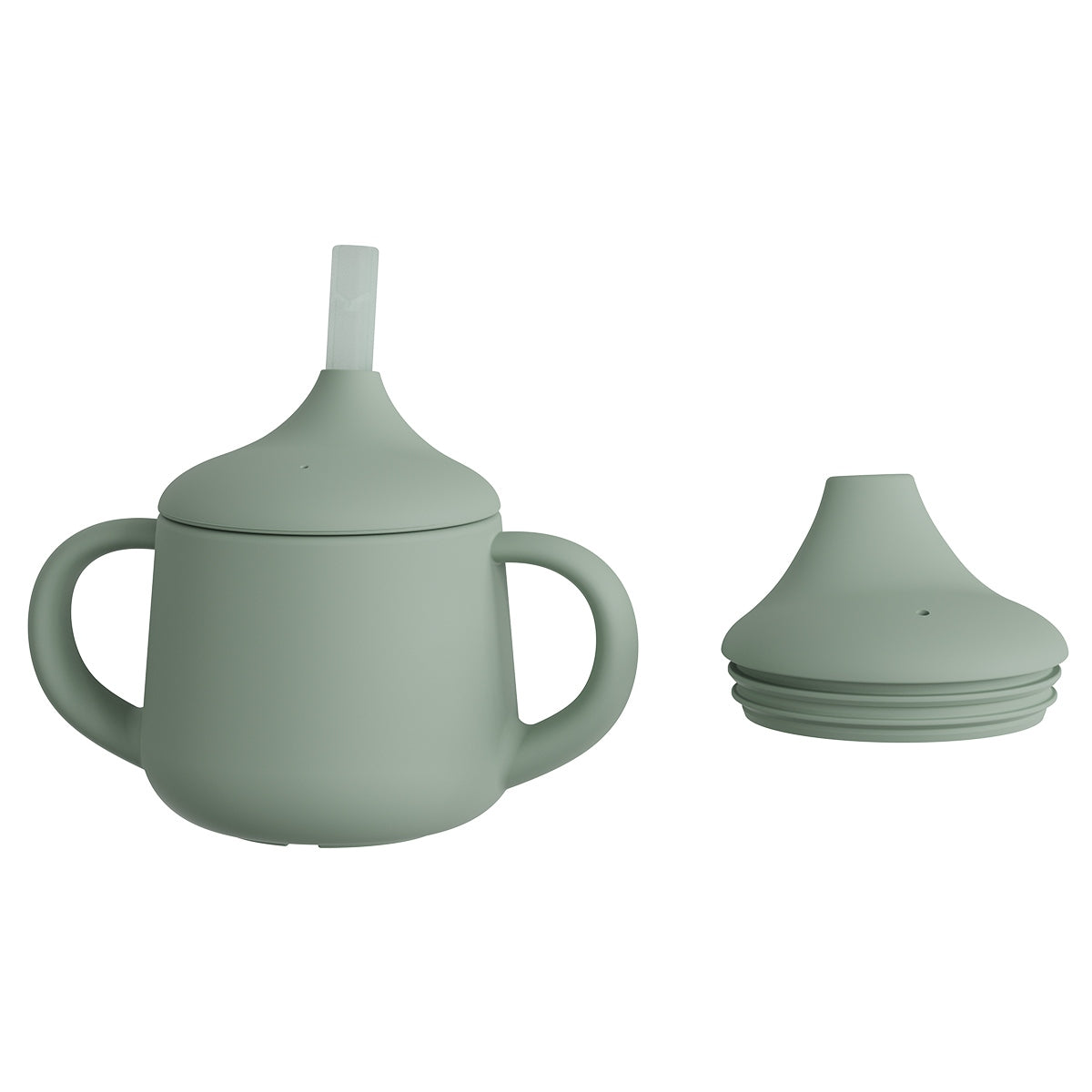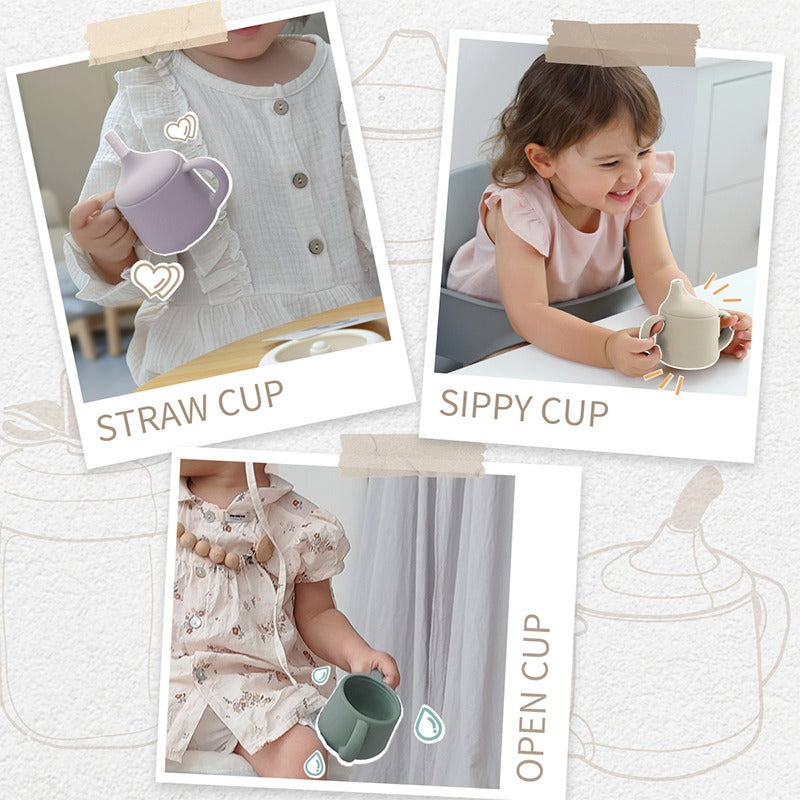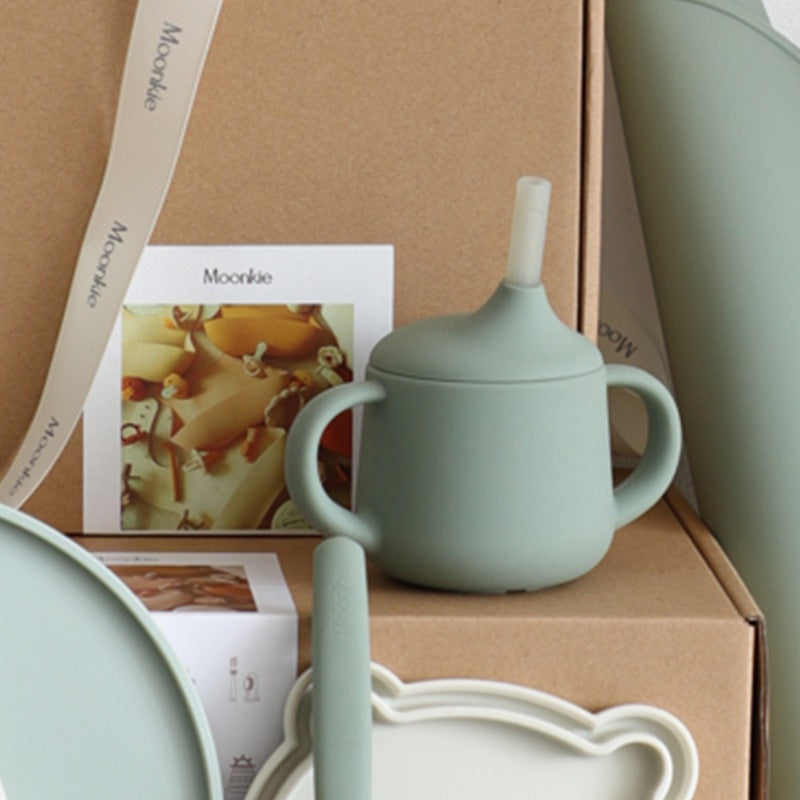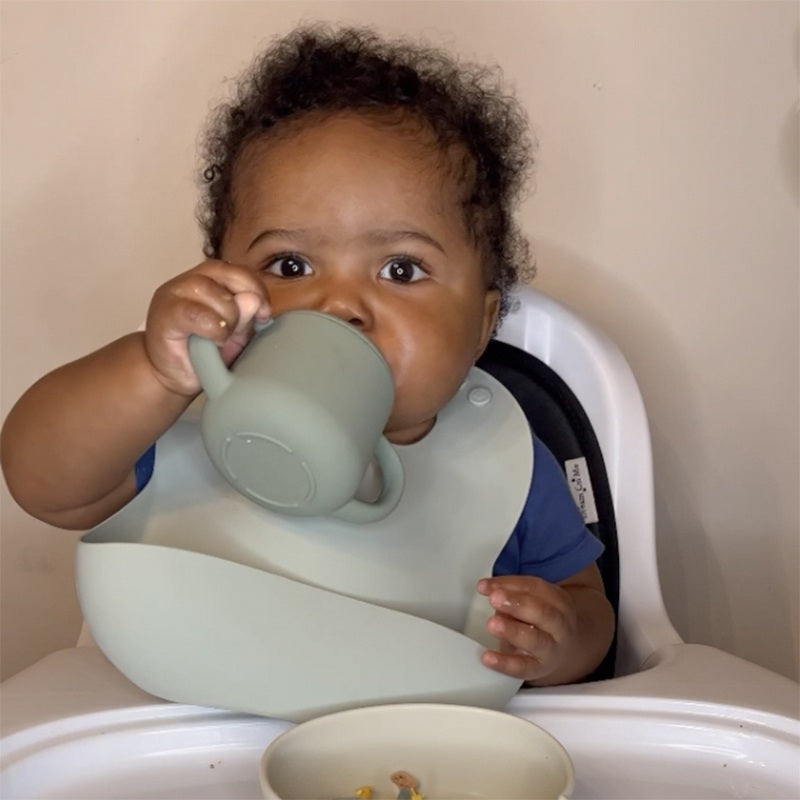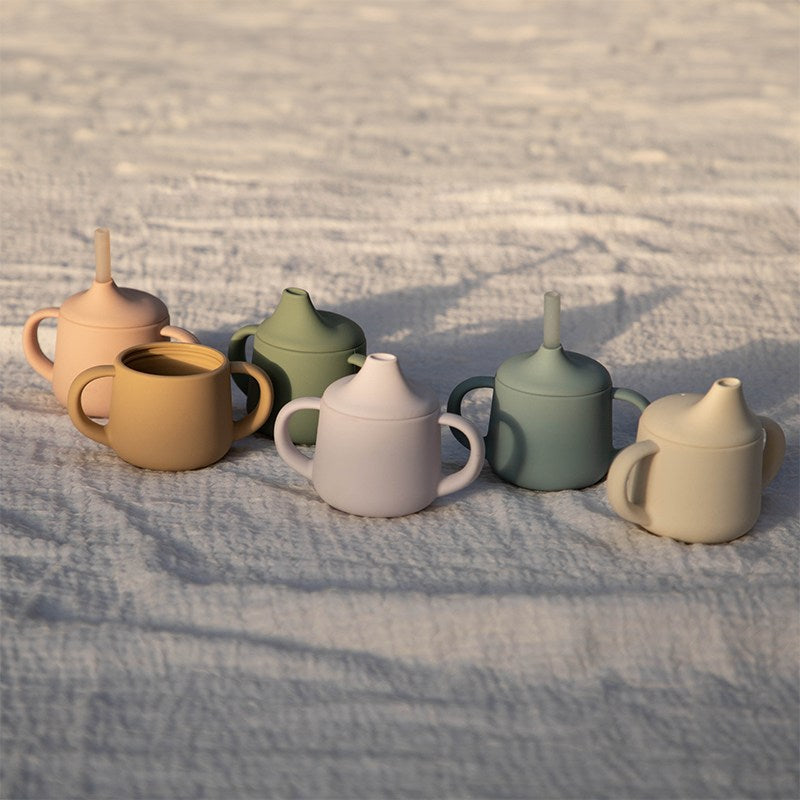 First Stage Infant Drinking Cup (Sage)
Moonkie First Stage Infant Drinking Cup is the ideal transition for your little ones to wean off the bottle. Our set is designed to encourage a smooth transition to independent drinking, from a sippy to an open cup. Everything's made from 100% food-grade silicone free from BPA, BPS, PVC, phthalates, lead, and latex. Even better, it's dishwasher-safe!
Multifunctional Designs
Three-in-one design is convertible from a sippy cup to a straw cup to an open cup to develop your baby's drinking skills. Moonkie cups encourage babies to start weaning from the bottle and gradually introduce a 'big kid cup. They support oral and speech development, aid teething, strengthen swallowing, and reduce tooth decay.
Shatter-proof, Leak-proof, and Spill-proof
With a 4oz capacity, this cup is perfect for water or milk. The silicone material won't break or crack when dropped by your little ones. The duckbill mouth design and double sealing design can prevent water splashing and will not scald the baby. Feel confident and at ease while your baby explores, knowing that our cups can handle their roughest playing or cranky fussing.
Portable and Light-Weighted
Going out with our light-weighted and break-proof drinking cups is always a good choice. Most importantly, the silicone material won't break to make everything a mess. These cups are designed for kids and convenience!
Baby Friendly Details
Our cups feature double handles and ergonomic designs to fit comfortably in their little hands. The soft and flexible duckbill mouth design protects babies' soft gums and erupting teeth. Additionally, our well-designed straw allows for effortless suction while minimizing the risk of choking or being pulled out.
Easy to Clean
The simple structure without extra pieces makes it easy to keep clean and avoid hard-to-reach places. Plus, our 100% silicone cups are dishwasher-safe and boil-proof. Toss them in the dishwasher for a quick clean or boil them on the stove for an even deeper clean!
Everything meets or exceeds European and US Safety Standard
Safety always comes first when it comes to Moonkie's products. We proudly completed tests involving requirements for health, safety and the environment.
We are proud to offer free worldwide shipping for orders over $75.
Please note, due to shipping worldwide, our shipping times vary. Your location's shipping time will be displayed at checkout.
Our average worldwide shipping time is 7-20 days.
Are these products safe to use?
Our main focus is always safety for our little ones. All our products are made of FDA approved, food-grade silicone. Free of BPA's, PVC's, phthalates, lead and cadmium.

How Long is Quality Warranty?
For 30 Days.
2,640,000 Happy Little Customers
Why Choose Moonkie?
Moonkie Research Center partners with pediatricians, midwives, ergonomists, doulas, and parents.
Countless experiments in our dedicated lab enable us to bring you the safest and most considerate baby essentials.
Unlock The Ultimate Power of Moonkie
Made to last.
One-Size fits all.
Anti-Stain & Waterproof.
100% Free of BPA & PVC.
Dishwasher & Microwave Safe.