As a new parent, raising a baby can be a daunting task. In this article, we will explore how silicone baby products can help new parents reduce stress and increase parenting efficiency. Silicone products have many benefits that make them a great choice for parents. They are safe, durable, easy to clean, and comfortable for babies to use. By using these products in various parenting scenarios, parents can make the experience more enjoyable and efficient for both themselves and their babies.
The perks of using silicone baby gear
Silicone baby gear is a game-changer for new parents, as it helps reduce the stress and pressure that comes with parenting. With its high safety standards, durability, ease of cleaning, and comfort, these products make the parenting experience more enjoyable and less stressful.
How to choose the right silicone baby products
Selecting the right silicone baby products can be overwhelming, especially for new parents. One of the key factors to consider when selecting these products is the age of your baby. Here are some tips to help you choose the right silicone baby products based on age and needs:
0-6 months: Choose from theselection of soft-textured silicone bottles, and pacifiers that are perfectly designed to adapt to your baby's oral development and sucking needs.
6-12 months: As your baby grows and transitions to solid foods, thesilicone feeding utensils, including pacifier-shaped fruit puree feeders and spoons, can help your little one develop self-feeding skills.
12 months and older:The silicone toothbrushes, pacifiers, and other safe and non-toxic materials can encourage good oral hygiene habits and provide comfort and relief.
Don't forget to consider quality and safety standards. Choose silicone products that have passed strict quality testing and certifications, such as FDA, CE, ROHS, and more. With these certifications, you can be sure that the products are safe and meet high-quality standards. And for added peace of mind, look for non-toxic, odorless, heat-resistant, and easy-to-clean options that will provide your baby with the utmost comfort and safety.  
The versatility of silicone utensils across various scenarios
Baby's mealtime:
Transform mealtime stress into a breeze with the array of silicone dinnerware products, from plates, bowls, cups, spoons, to bibs, all crafted from non-toxic, flexible, and durable material that guarantees safety for your little ones. These products not only guarantee safety but also make feeding less of a hassle for new parents. Silicone bibs can keep spills and stains in check, while the spoons are gentle on the baby's sensitive gums. What's more, their durability means that they can withstand the throws and drops that come with mealtime chaos. Opting for silicone dinnerware is a wise choice for parents who seek stress-free and easy-to-use feeding products that guarantee safety and longevity for their babies.
Oral care for young baby
Silicone toothbrushes are an excellent choice for parents seeking a safe, gentle, and durable option for cleaning their infant or young child's teeth and gums. These toothbrushes have several features that can help reduce the stress of caring for a baby's oral hygiene. For instance, they are designed to be gentle on the baby's mouth and promote good habits from an early age. Additionally, silicone toothbrushes are easy to use and maintain, and they can be boiled or sterilized for optimal hygiene, making them a convenient option for busy parents.
By establishing good oral hygiene habits early on, silicone toothbrushes can help prevent future dental issues and reduce stress for both the parent and child. The soft bristles of silicone toothbrushes make brushing less uncomfortable and more comforting for babies, which can reduce stress and anxiety for both the parent and baby. Overall, silicone toothbrushes can provide relief for parents who are concerned about their baby's oral hygiene, while also promoting good oral health and reducing the risk of future dental problems.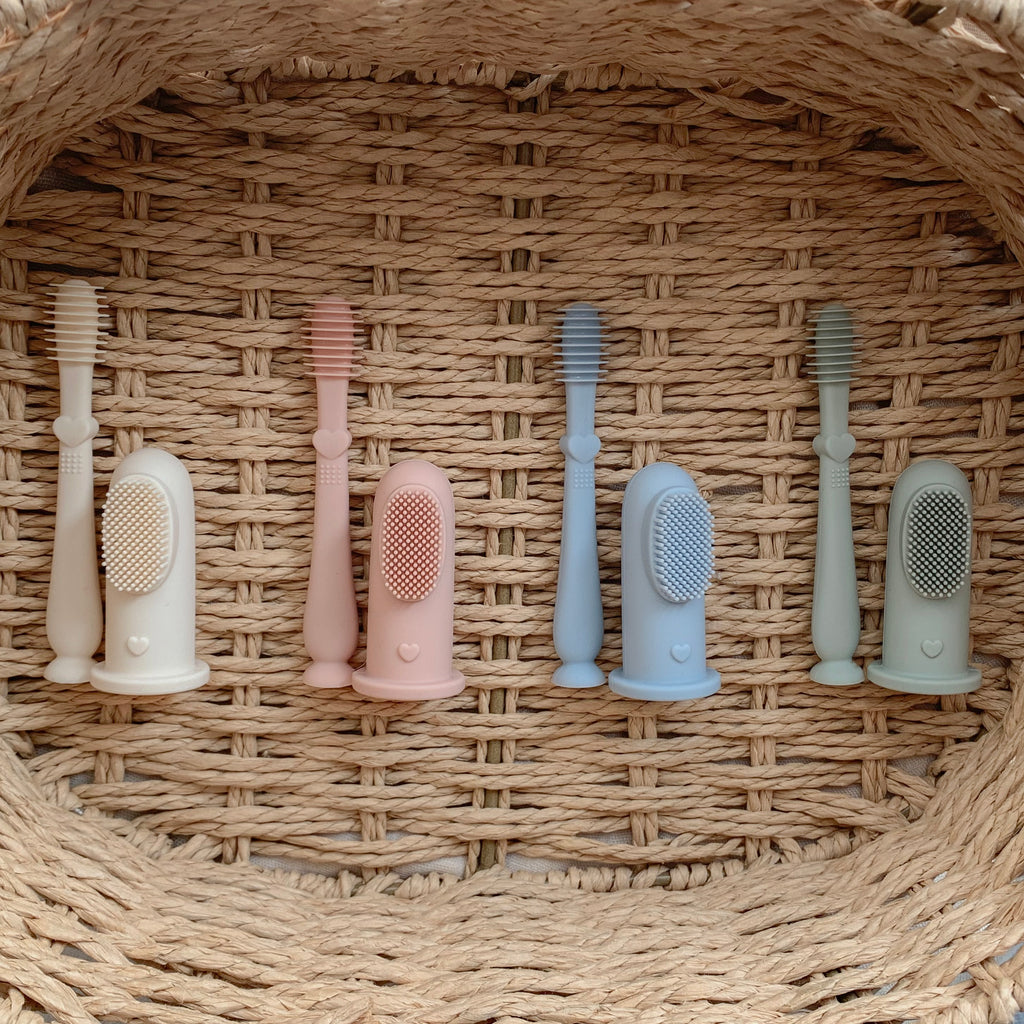 Peaceful bedtime routine for baby
Pacifiers are a commonly preferred option for new parents as they can effectively calm down a fussy or crying baby, creating a feeling of comfort and reassurance. The use of pacifiers has been shown to reduce stress and anxiety in both the baby and the parent, allowing for more peaceful and restful sleep. Pacifiers can also help promote healthy sucking habits in infants and reduce the risk of sudden infant death syndrome (SIDS).
For new parents, taking care of a baby can be a daunting and overwhelming task, and pacifiers can provide a much-needed break from constant fussiness and crying. Additionally, the use of pacifiers can help establish a consistent sleep routine, which can also reduce stress and anxiety for both the baby and the parent. Overall, pacifiers can be a valuable tool for new parents in managing the stresses and challenges that come with taking care of a baby.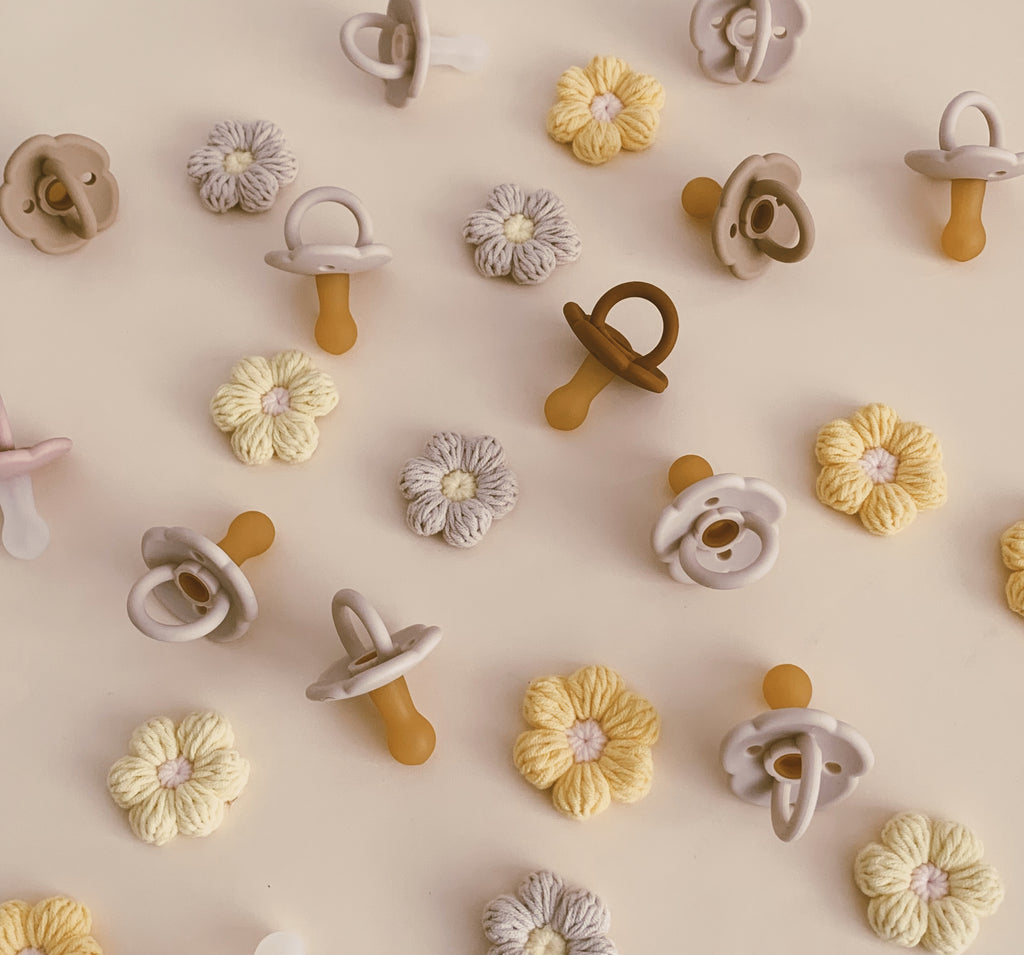 Silicone toys play a crucial role in the intellectual development of infants
Silicone toys offer a myriad of advantages for infants and young children. Their soft and pliable texture makes them an ideal option for babies to gnaw on and enjoy. In addition, they are incredibly effortless to keep clean and maintain, which is a boon for busy parents. These toys are available in an extensive assortment of shapes, sizes, and colors, and they provide a wide range of sensory stimulation, encouraging babies to explore and develop a sense of curiosity. They help promote cognitive and motor development while also igniting creativity and imagination. Overall, silicone toys are an essential resource for parents seeking to provide the best possible intellectual and emotional support for their babies.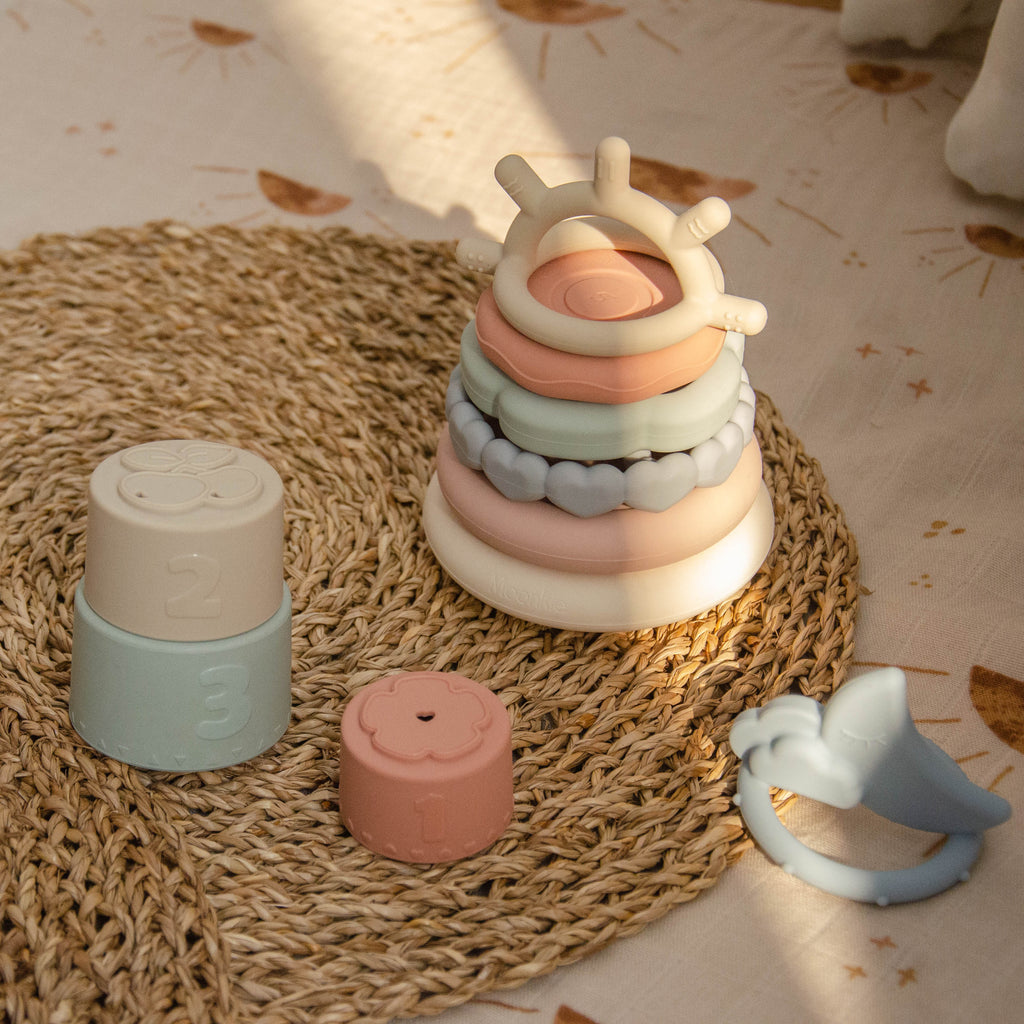 Win-win for parents and children:
Looking for the best silicone products for your baby that are safe, reliable, and high-quality? Your search ends with Moonkie! We specialize in providing top-quality silicone products that cater to the needs of both parents and babies. Our range of silicone toys helps parents reduce stress and anxiety associated with childcare, creating a nurturing and joyful environment that promotes optimal growth and development for babies. With Moonkie's products, parents can enjoy peace of mind and confidently tackle the challenges of parenthood while watching their little ones thrive.